Guided Meditation: No World, Only You
Sahaja Express Downloadable
This is a talk that should not be missed!
A fresh guided seeing into our true nature as we sit intimately with Mooji. This could be listened to over and over again and keep giving fruits, leading us to an understanding of ourselves beyond concepts.
"These are simple guidances. Nothing to distract us, the attention has nowhere to go outwardly. Don't give it to the mind; it just sinks into its own source. There's no world, and there's no one living the life; just these words alone and you are here."
Monte Sahaja, Portugal
21 July 2020
Available for download as a video and audio (mp3) file. To view the full collection of pay-as-you-feel downloadable talks from Sahaja Express, please click here.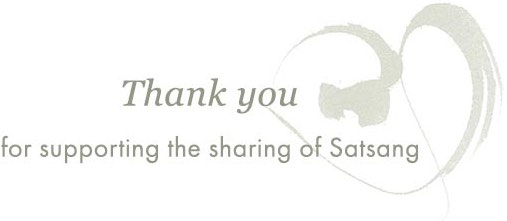 Additional information
| | |
| --- | --- |
| Format | Downloadable (MP3 Audio), Downloadable (MP4 Video) |